Vintage Polaroid SX-70 Land Camera Made in USA. Pop Up Camera. UNTESTED

Current Price:

134.99 USD

Click here to purcahse on eBay.
You are Viewing One Vintage Polaroid SX-70 Land Camera Which is Untested. The camera itself opens and closes fine, I included a YouTube video link below to show this. I do not know if the camera works as I do not have any polaroid film to test it. 
On the top section in the middle of the camera on its left side (from users perspective) there is a piece of the metal that is broken off, I have the piece that broke off and will included it with the camera. The front flap does not close fully, it flops around a bit, this can also be seen in the YouTube video I included below. There is a slight piece of damage on the black front part of the camera as seen in the last photo. There are scuffs and imperfections all over the camera due to age, and give it a distressed look.
This camera would make a great addition to anyone's collection. It is truly a unique camera design. Please look at all photos for item condition, what you see is what you will receive so please look at all photos. Also please view the YouTube video below for a closer look at the camera, as well as to see it open and close with no problem. If you have any questions please let me know. 
Youtube link: 
https://youtu.be/Mp36Caxm7-c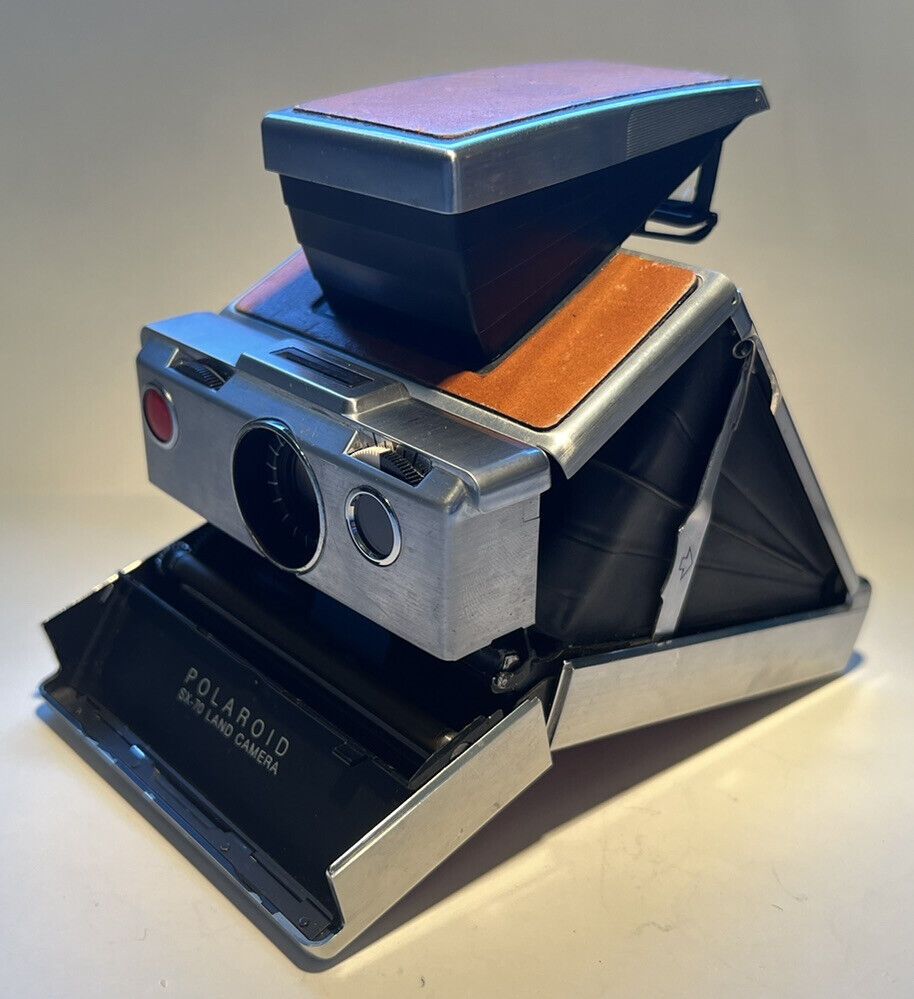 To bid on or purchase this item click here.