Fender Jaguar Neck - made in USA, 1965B

Current Price:

2919.65 USD

Click here to purcahse on eBay.
Fender Jaguar Neck - 1965B as shown on heel of the neck. Truss rod nut is new and truss is in working condition. Tuners are on in order from original configuration. Previous owner kept detail of this type of thing. Selling to bow out of the vintage game here for a bit, it's for those patient types. If you're this person, thanks for looking…and - let's make a deal!
- 24" scale
- 1 5/8" nut width
- Slim D or C shape - very comfortable and fast
- 1965B
- Clay dots! Nicely aged naturally.
- Frets are immaculate for the age. Lots of wear, but have been leveled off and has lot of life left.
- Butter cold roll feel on the frets. Feel the rosewood more than frets when going up and down neck.
Thanks for viewing/inquiring and let me know what you have any questions on this item.
Best Regards,
Don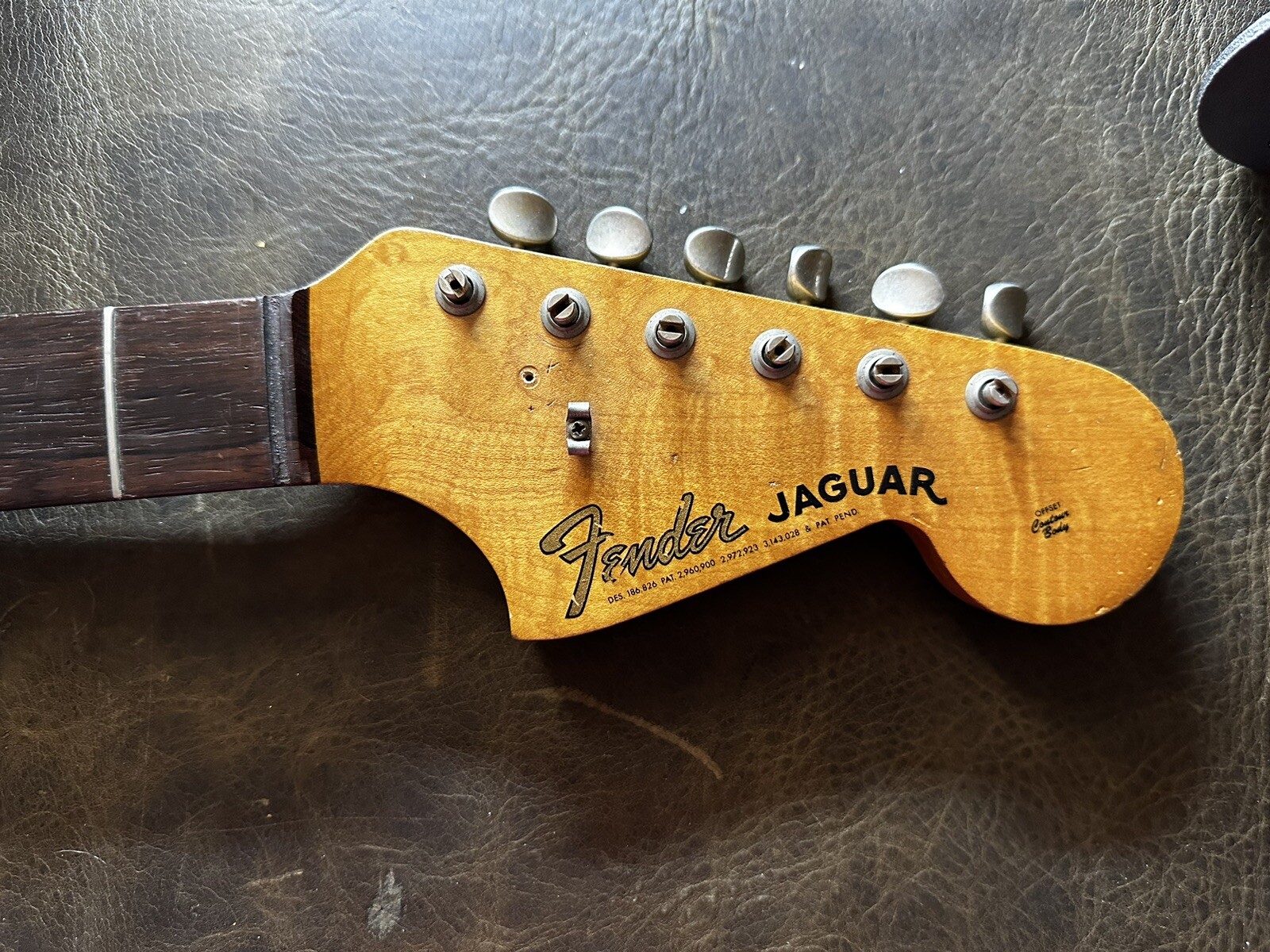 To bid on or purchase this item click here.